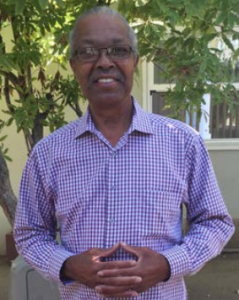 22 Dec 2016 – FAL's very own Randy Chambers received the 2016 David Lewis award by San Mateo County's Mental Health & Substance Abuse Recovery Commission. We at FAL heartily congratulate him on this recognition.
The following is a snippet about the award and about Randy. It originally appeared in the Sep 2016 issue of the Wellness Matters newsletter by the San Mateo County Mental Health and Substance Abuse Recovery Commission and is authored by our CEO Susan Cortopassi.
David Lewis was a remarkable man, who transformed the recovery community and East Palo Alto in particular through his inspiring work with addiction programs and the criminal justice system. The San Mateo County Mental Health and Substance Abuse Recovery Commission presents the David Lewis Award to individuals who have made an extraordinary difference in the lives of people challenged by substance abuse disorders and in the San Mateo County community. This year we are pleased to honor Randy Chambers, the Men's Residential Director at Free At Last.
Randy Chambers exemplifies being an outstanding alcohol and drug counselor. He is supportive, compassionate, and an excellent role model who provides leadership, education, guidance and never-ending support to his clients, alumni, staff, and the East Palo Alto community he serves.
Countless stories have been shared at graduations by clients about how he has helped them change their life. Without his leadership and guidance, they wouldn't have made it through the program. Randy believes in each of his clients and is able to guide them through the recovery process to help them succeed. He is an amazing advocate and champion of our clients who is always willing to give 110%. He makes sure Free At Last is able to help clients succeed in a wide variety of areas (i.e. 100% abstinence from drugs and alcohol, rebuilding relationships with family members, securing a job, and becoming productive and self-sufficient members of the community.) We are blessed to have Randy Chambers at Free At Last and part of our community.